Are you thinking about filing a homeowners insurance claim? Here we'll answer common questions homeowners have about filing a claim and if your rates could be raised. If you have any more questions about filing a claim or need help finding the best homeowners insurance policy for your specific needs, contact one of our licensed insurance agents in Ohio, Maryland, West Virginia, and Maryland.
What if I have a lengthy history of filing homeowners insurance claims?
Your insurance company adds the home insurance claims you make to your Comprehensive Loss Underwriting Exchange (CLUE) report. Your CLUE report contains a history of claims you've made over the past 7 years. So if you've made multiple claims in the recent past, insurance companies will most likely charge you higher premiums due to you being a more 'risky' customer.
If it wasn't my fault, will my homeowners insurance rates go up?
This will depend on a few things like whether you have filed a claim before and what the claim is for. In some states, by law insurance companies cannot raise rates for first time claims. It's important to talk with your insurance agent to see how filing a claim could affect your insurance rates.
On average, how much will my rates increase after filing a claim?
This will depend on the type of claim you file as well as if it is your first claim. Insurance companies are most likely to raise your rate by a higher percentage if you have made one or more claims in the past. Liability, fire, and theft claims are likely to raise your premiums the most. This is because these claims are typically the most costly to insurance companies and may come along with legal fees.
When should I not file a homeowners insurance claim?
There are many things to consider when deciding whether or not to file a homeowners insurance claim. You probably shouldn't file a homeowners insurance claim if the damage is worth less than your deductible or sometimes even if the damage is worth a little more than your deductible. Filing a claim may raise your premiums, so you may end up paying more in the long run due to the raise in your premium than if you were to just pay for the repair yourself. In general, you should only file a claim for damages or losses that will be extremely costly to replace or fix.
Do you still have more questions about filing a homeowners insurance claim? Are you wondering which home insurance policy to choose? Let the experts at Malhotra & Assoc. Insurance help you find the best home insurance for you and your home!
Disclaimer: This blog post is meant for general informational purposes only and may not reflect your specific policy.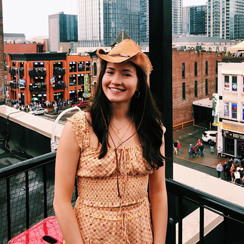 About the Author: Aidan has been a content expert for Malhotra & Assoc. Insurance for the past two years. Aidan is a recent graduate of MIami University in Oxford, OH. When she is not creating content for the insurance industry, Aidan is a Land Protection Professional with expertise in GIS technologies, easement acquisition and compliance, and conservation practices.